We will provide 99% accurate quote when you use our online Quote Request Form!!!
Professional Janitorial Service
Active Cleaning Services Ltd. is a local family-run janitorial service company currently serving Edmonton & area. We have 22 years of excellent expertise in the janitorial industry working with over one hundred businesses. Our business is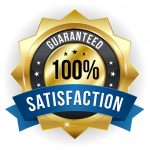 Celebrating 10 Years as a BBB Accredited Business
Contact us today and find out about our current specials and discounts.
VTC/Tile/Ceramic Floor Care
Saniblend Rtu Lemon Cleaner-Disinfectant-Detergent-Deodorizer-Fungicide
Here are some tips, do's & don'ts on how to properly handle a homeless person staying on your property.
Your allergies may flare up during colder months – but there's actions you can take to control your symptoms. 
https://www.theweathernetwork.com/ca/news/article/winter-allergies-culprits
Here are some quick steps you can take in order to help improve the situation:
Change home air filter
Vacuum often
Clean crumbs and dirty dishes off countertops immediately
Limit time pet food is on the floor
Brush pet often and outdoors if possible
Protect pillows and mattresses with mite proof covering
Keep humidity levels between 30-50 %
Medicate yourself with allergy products when necessary